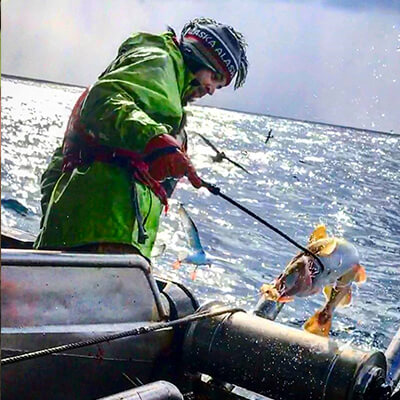 Bryan S.
Lead Foreman | Bering Leader
"The art of the sailor is to leave nothing to chance."
What does your typical day look like?
A typical day on the Bering sea is full of laughs, camaraderie, lots of fish, hard work and determination.
What does your favorite part of the job?
Roller
What have you learned on the job?
Fishing has taught me a lot, but most importantly: how far a positive attitude and perseverance can take you.