Alaskan Leader
Entered service 1991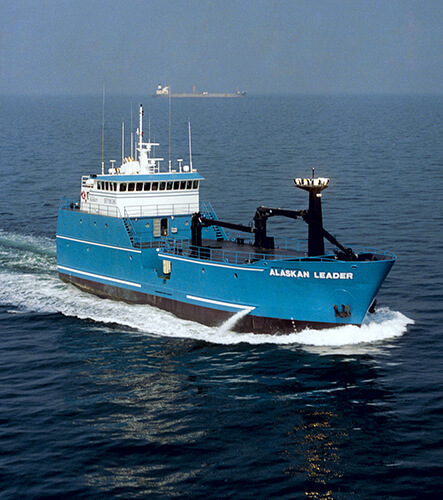 One of the top producers in the Bering Sea
The 150-foot freezer longline vessel was designed specifically to utilize the hook-and-line harvesting method for Wild Alaska Cod and other ground fish.

Built in 1991, The Alaskan Leader underwent a major retrofit in 2006 to accommodate the Mustad AutoBaiter. Its home port is Kodiak, Alaska.
Vessel Details
Product Capacity
860,000 lbs
Berthing Capacity
25 crew members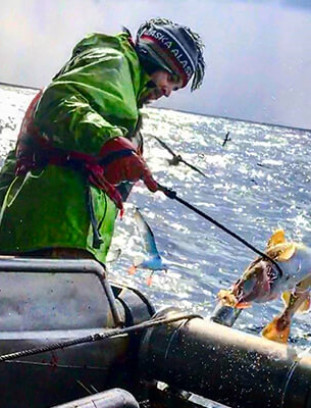 "The art of the sailor is to leave nothing to chance."
Meet Bryan S.
Lead Foreman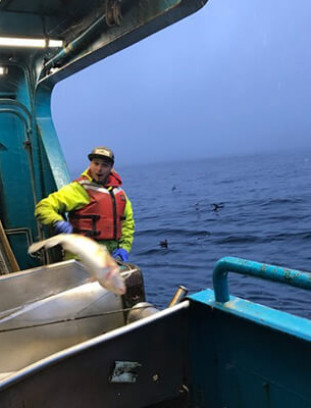 "Pain is weakness leaving the body."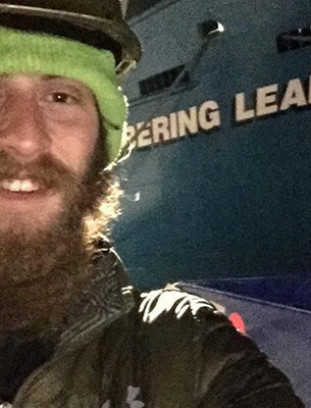 "When it's getting tough, I tell myself and others, this soon will pass."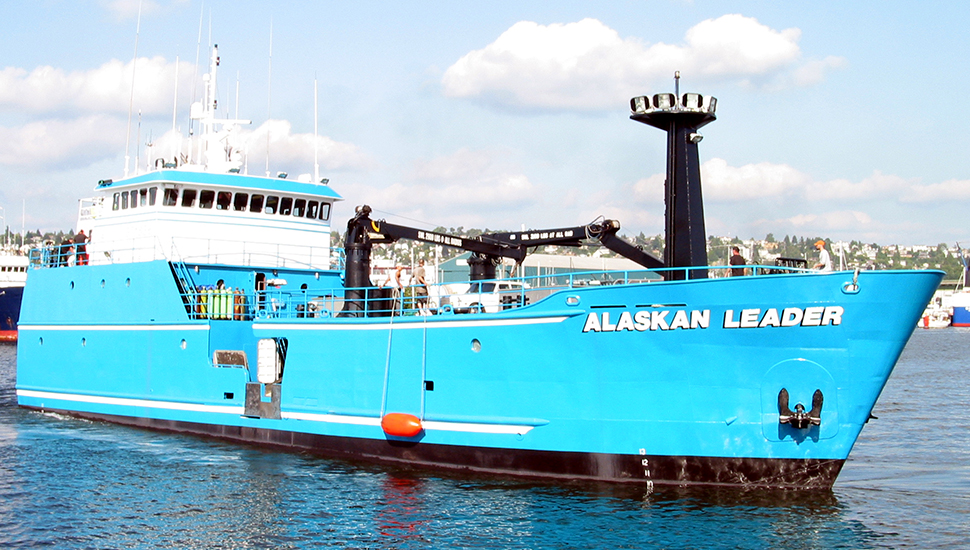 Explore our Fleet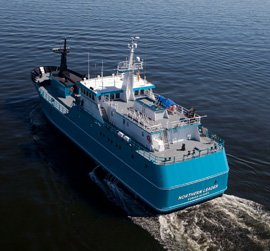 Northern Leader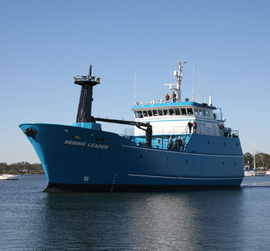 Bering Leader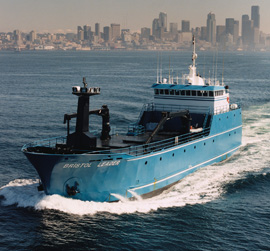 Bristol Leader