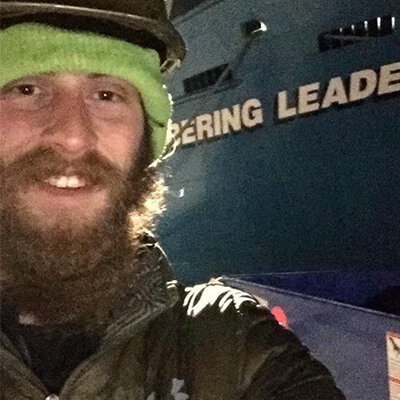 Tristan G.
Deckhand | Bering Leader
"When it's getting tough, I tell myself and others, this soon will pass."
What does your typical day look like?
I am usually on Deck 2 so I wake up towards the end of hauling in the gear and start getting our ends and bait ready. As soon as we finish hauling we typically start setting the gear back right away where I will either shoot gear, sort gear, pull mags or help with bait. Half way through the set we will do a freezer break to make sure the factory has all of their plate freezers ready for haul. Once the set is done, we get the combi ready to go and grappling hooks on the deck so we can go right into hauling gear. I run the combi first shift, until the factory wakes up. When the factory gets out, I go eat breakfast. I will go out for my roller turn after that. When I come back in from my roller turn I am usually wrapping up my day and more than ready for my 6-hour sleep shift. It's hard work but it's rewarding.
What does your favorite part of the job?
There's a lot to be proud of. I have a family at home that have a better life now because of this opportunity I've been given. My favorite position on the boat is Roller guy, there's something about bringing fish onboard in gnarly weather.
What have you learned on the job?
I've learned to communicate with people and have gained better leadership skills.