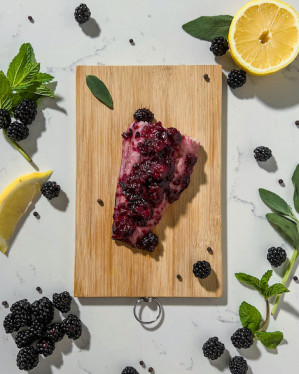 VIDEO
Blackberry Black Cod from Sammy Singleton on Vimeo.
PREP TIME: 30 min
COOK TIME: 12-14 min
TOTAL TIME: 42-44 min
SERVES: 4
INGREDIENTS
Sea salt, as needed
Vegetable oil for baking sheet
1 leek, thinly slice the white base (or shallots if leeks are unavailable)
1 ½ cups white wine
2 Tbsp lemon juice
4 Fresh Mint leaves
4 Fresh Thyme sprigs
1 ⅓ cups Blackberries (fresh or frozen)
4 Tbsp unsalted butter
2 Tbsp Honey or Agave
Black pepper, as needed
Black cod (also known as Sablefish) has a buttery taste and flaky texture that pairs beautifully with summer sweet blackberries and fresh herbs!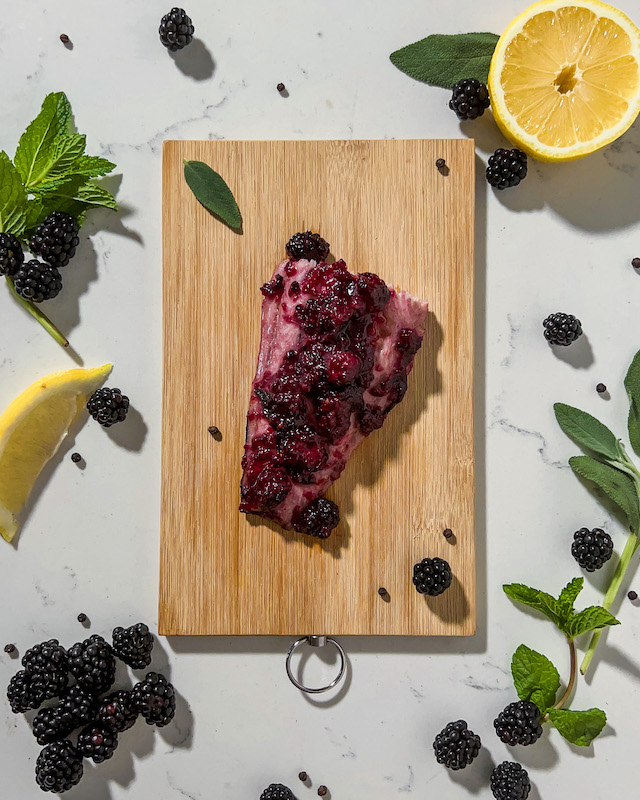 ---
DIRECTIONS
Heat oven to 400 degrees and line a baking sheet with parchment paper.
Pat fish fillets dry and season with salt. Lightly brush the fillets with white wine and let rest at room temperature while you prepare the sauce.
In a saucepan over low heat, simmer the leeks, wine, lemon, thyme, mint and a pinch of salt together until most of the liquid has evaporated, 15-20 minutes. Add blackberries, butter, honey and cook until the sauce turns pink, 2-4 minutes.
Place black cod on your baking sheet and spoon the berry mixture over each fillet. Season with pepper and bake for 12-14 minutes.