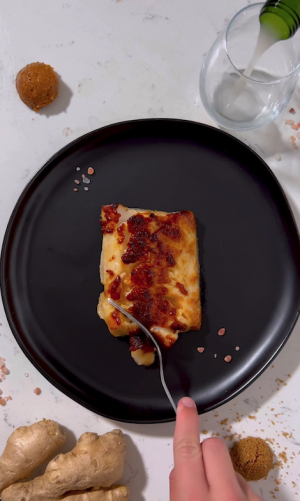 VIDEO
Miso Glazed Black Cod from Sammy Singleton on Vimeo.
PREP TIME: 20 min
COOK TIME: 10-12 min
TOTAL TIME: 30-32 min
SERVES: 2
INGREDIENTS
1 cup Red or White Miso
½ cup Sake, plus ¼ cup extra
1 inch piece of ginger, grated
½ cup Brown Sugar
Sea Salt, to taste
Miso, ginger, sake, and brown sugar create a complex flavor combination in this simple and delicious recipe.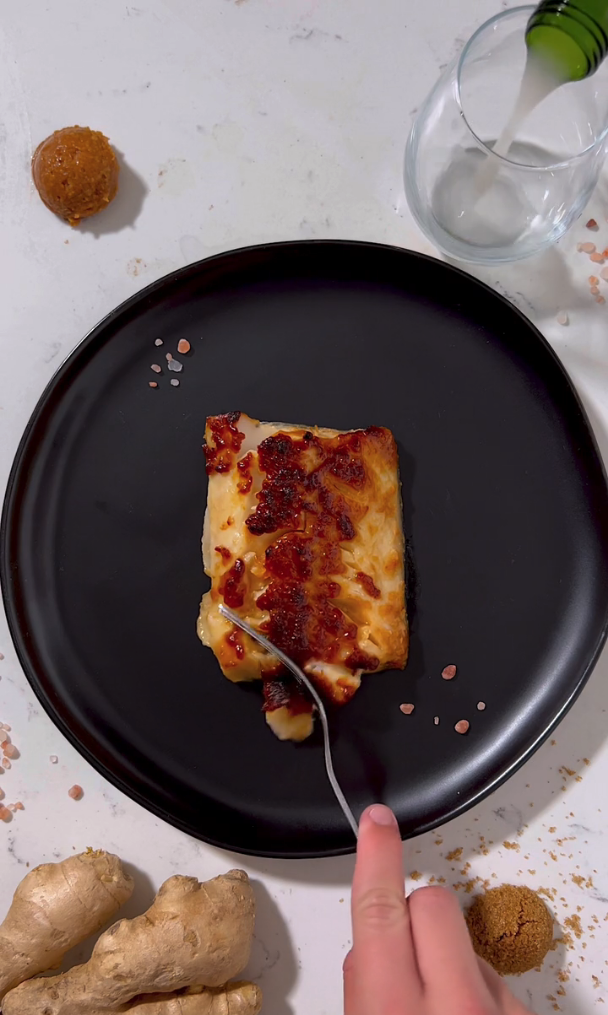 ---
DIRECTIONS
Heat broiler on low. Pat dry Black Cod filets with a paper towel and sprinkle with salt. Lightly brush the filets with sake. Set aside for 15 minutes while preparing the sauce
Combine miso, sake, brown sugar, ginger and a pinch of salt in a small pot over low heat, mixing until smooth and almost to a boil.
Place the filets in a baking dish lined with parchment paper and spoon half of the sauce on top. Broil until bubbles start to form. Remove and spoon the remaining sauce on top.
Continue broiling until fish is cooked through, 10-12 minutes in total.
Serve immediately with jasmine rice, noodles or even alone.