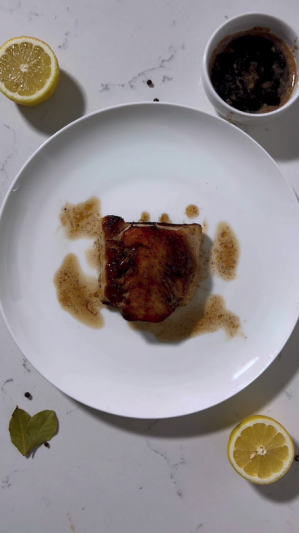 VIDEO
Browned Butter Black Cod from Sammy Singleton on Vimeo.
PREP TIME: 15 min
COOK TIME: 10 min
TOTAL TIME: 25 min
SERVES: 2
INGREDIENTS
2 Bay Leaves, dried or fresh
1 pinch salt
1 Tbsp Olive Oil (Avocado or Walnut Oil work great here too)
2 Tbsp Unsalted Butter
1 Lemon, juiced
1 Tbsp honey or brown sugar
You only need a handful of pantry ingredients and a few minutes to prepare this luscious brown butter black cod recipe!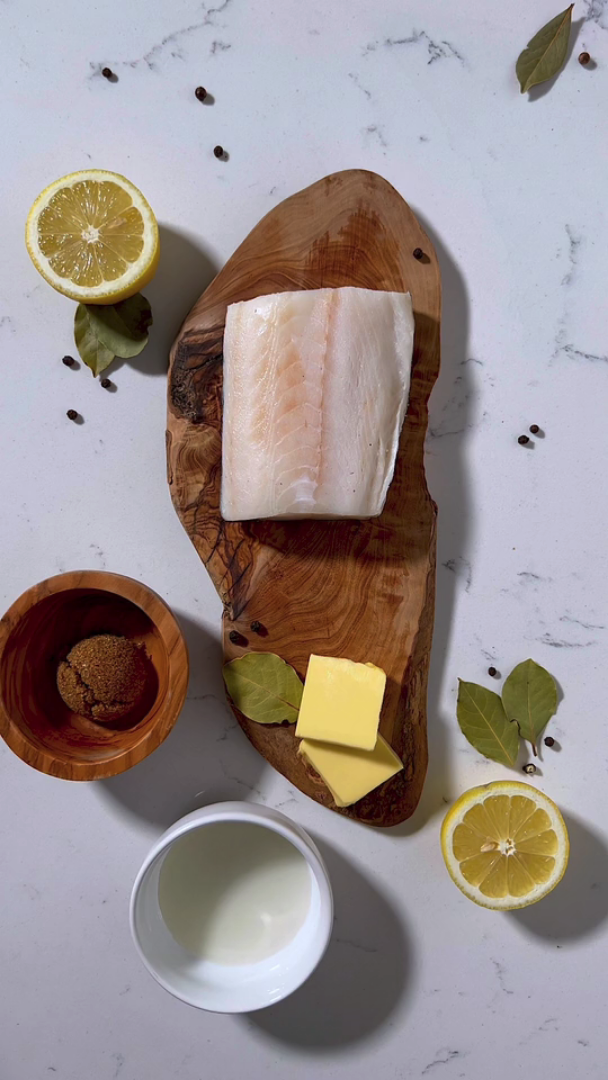 ---
DIRECTIONS
Pat Black Cod dry with a napkin or paper towel, lightly coat with salt and pepper and allow to sit at room temperature for around 15 minutes.
Add your oil and half of your butter to a pan over medium heat. Once hot, place your filets in the pan and cook for about 3-5 minutes, until cooked halfway, depending on thickness.
Flip over once the filets are opaque halfway up the sides. If you can use a spatula to slide under the fish without it sticking it is ready to flip. Cook on the other side for another 4-5 minutes, depending on the thickness of the filet. It will be done once fully opaque.
Transfer the fish to a plate, keeping the remaining butter in the pan. Cover the fish or keep warm in a low temp oven.
Reduce heat in the pan to medium low and add the remaining butter. The butter will begin to foam. As the foam dissipates, look for brown specks and a nutty fragrance to appear. As soon as the butter becomes golden, about a minute, remove from heat and stir in the lemon juice.
Remove and dispose of Bay leaves and transfer the brown butter to a small bowl and mix in the honey.
Brush the butter sauce over the fish and serve right away with any extra sauce and white wine on the side.